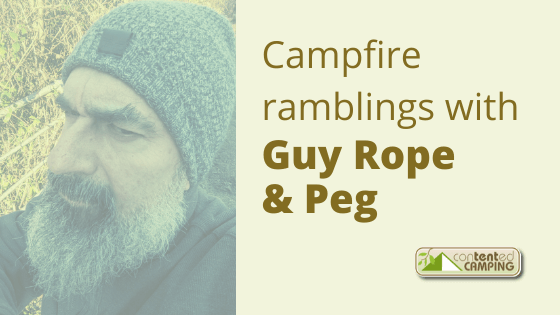 Campfire ramblings with Guy and the "Wife"

Well 2019 wasn't too bad… May bank holiday was a tad damp but for a change we had an amazing August Bank holiday….. a very welcome change!

A big thank you to all campers who hired tents through us this year especially Virginija and her lovely group, Plymouth University, all the Uni students at the Formula student competition and campers at Ashburnham NG……. again thank you all!

In other news, the wife and I tested some kit this year, we took an Andes 10cm double Sim (self-inflating mattress) to Cornwall with us this year.
It was very comfortable and really warm, no cold creep through the groundsheet. Mind you, the Wife had a good laugh at me getting the thing rolled back up again, some Roman Greco wrestling moves are needed to get it small enough to get back in the car!!
Camped in a Vango Amalfi 600 Airbeam tent (which I'm adding as an optional for rental next year) – great tent even in an overnight gale on the third day!
While in Cornwall we had a few hours out on a catamaran sailing off the Penzance coast. Thank you Marine Discovery of Penzance – highly recommended! Special thanks to Craig and Amber, skipper and crew as I said to them on the day "the best 4 hours I have ever spent in rubber trousers!"

Also stayed at a really nice campsite in Perranporth – Tollgate Farm, pukka site. Staff and facilities were great.

Oh well, must dash, I have a Christmas lunch with other fictitious company employees. I've just remembered I'm sitting next to Captain Birds eye, hope he has changed his wellies…… Morvan will be there with his linen suit, bare feet and Danish sense of humour… laugh, I thought I'd never start. Also, Kipling better turn up as there was a distinct lack of cake last year.

Oh my IT guy said I must put this at the end of the blog… hashtagcontentedcampingalloneword – for the life of me, I have no idea why

Guy signing off!

Have a wonderful Christmas and a camptastic New Year

Guy & Peg